AMMAN - JERUSALEM
10 DAYS 07 NIGHTS PALESTINE + JORDAN + MASJID AL AQSA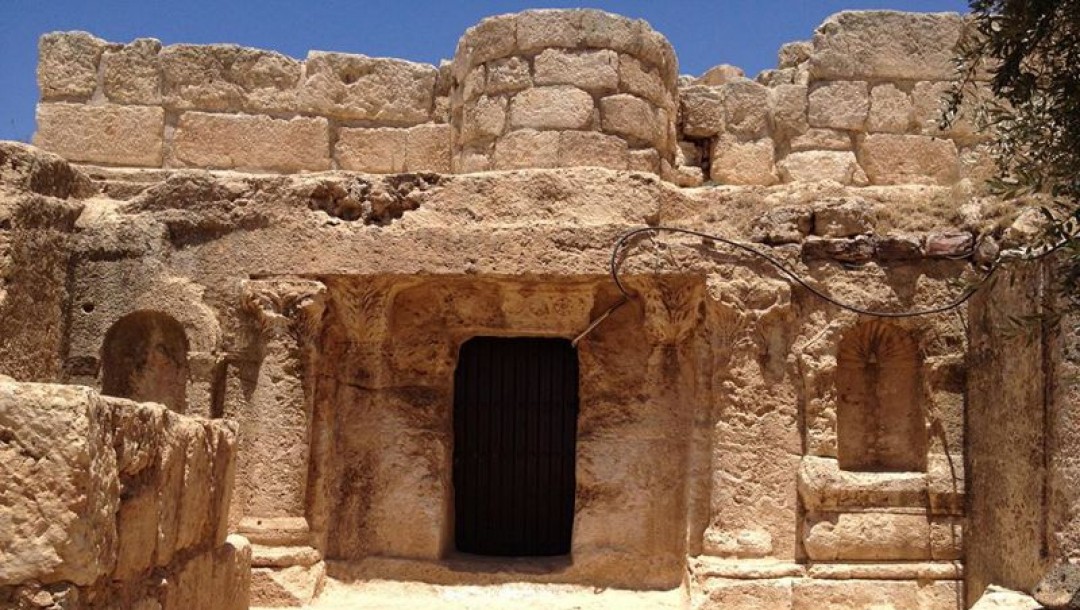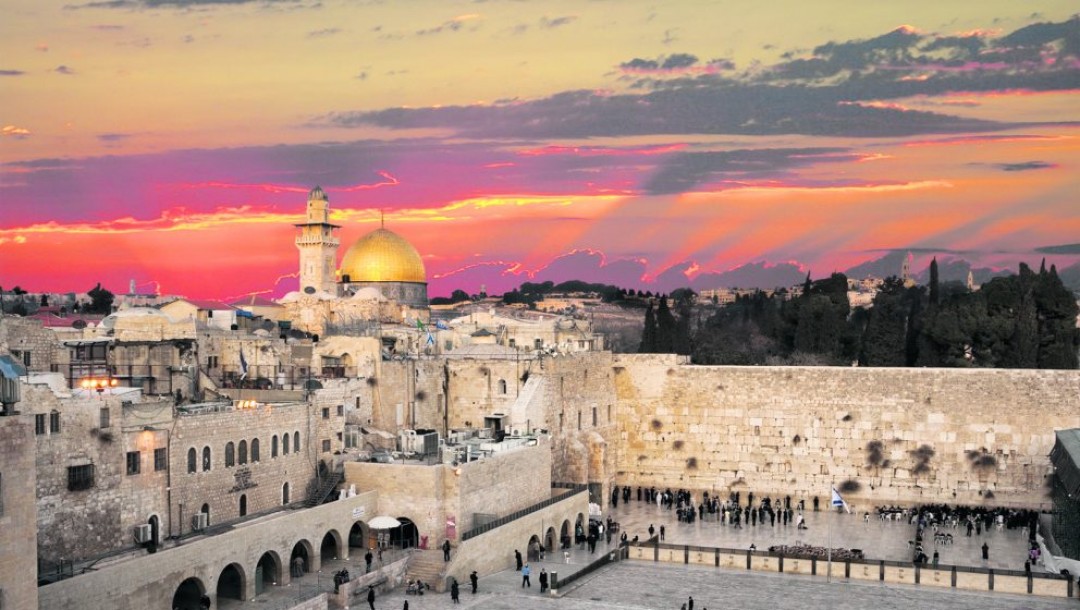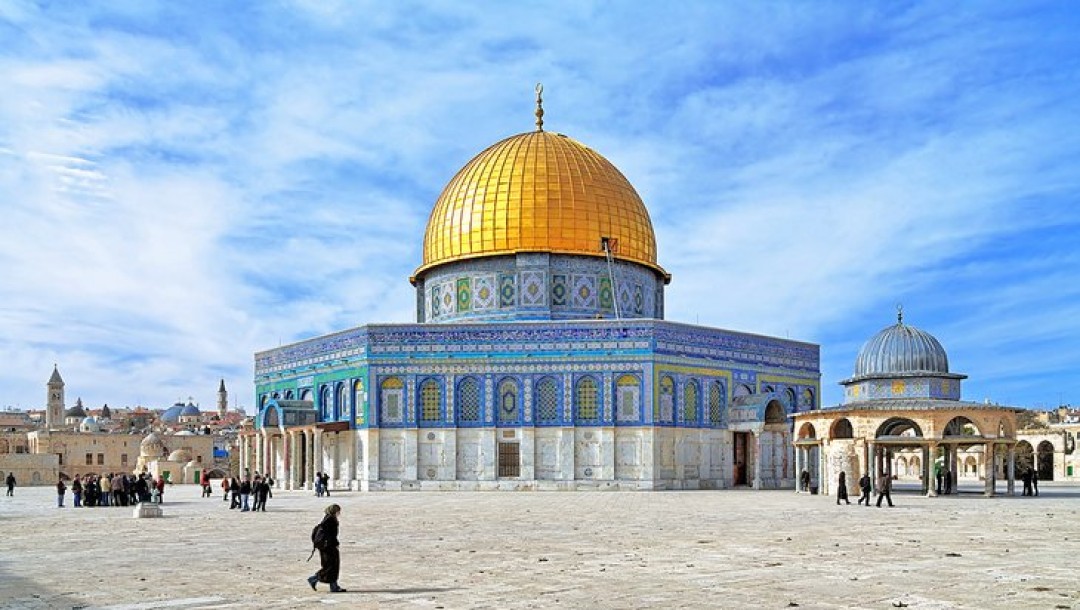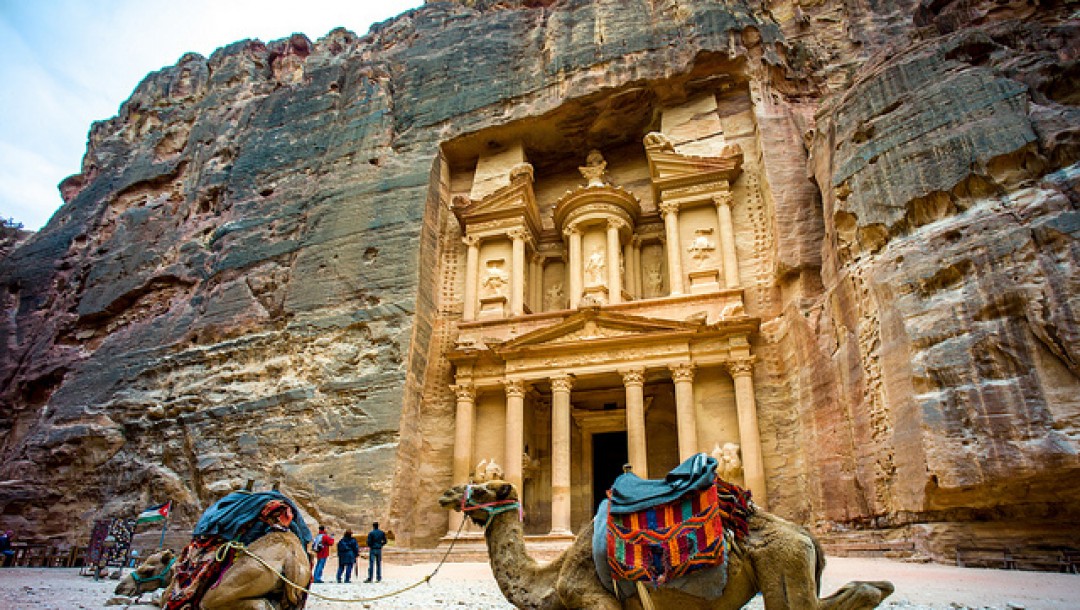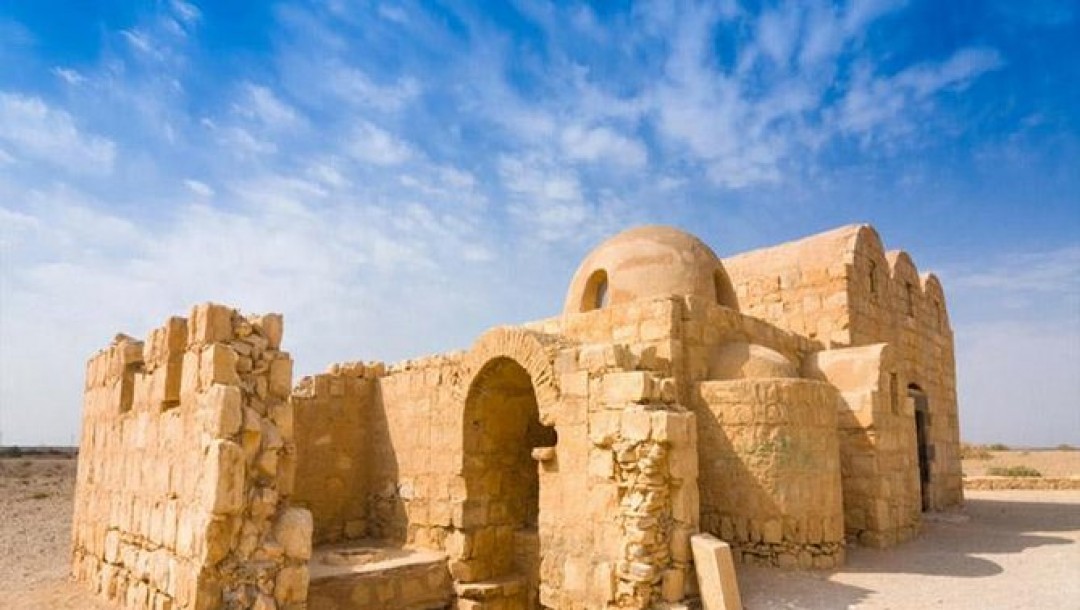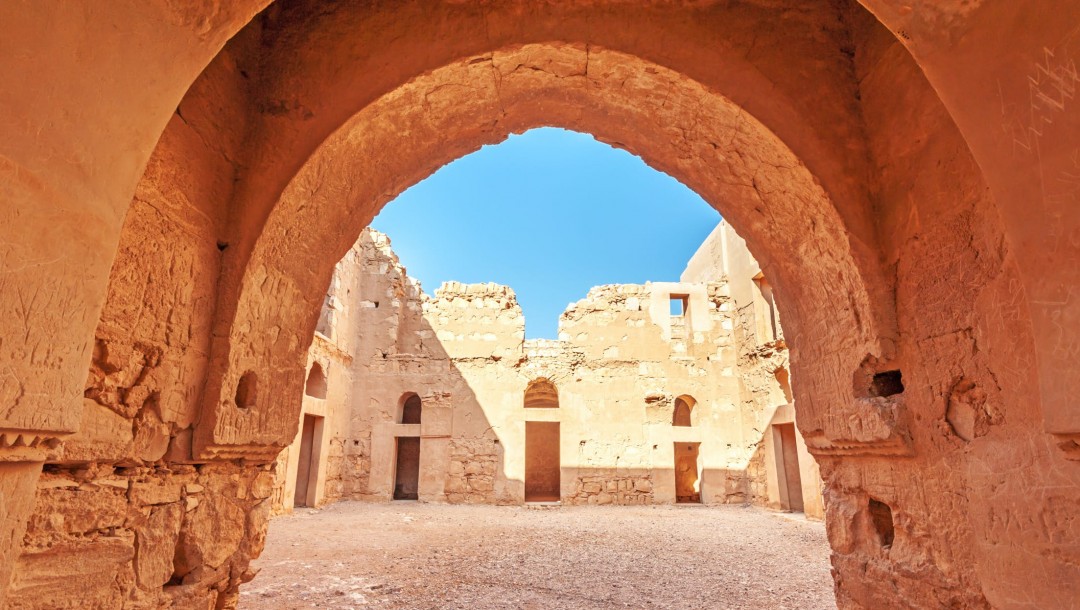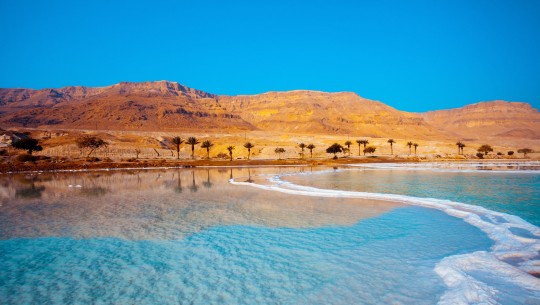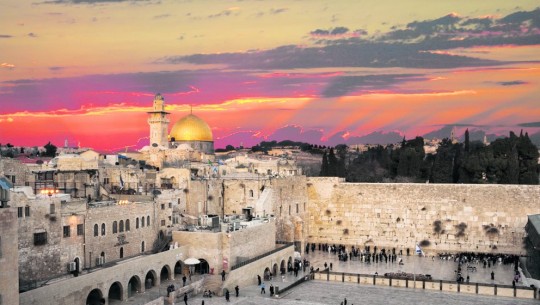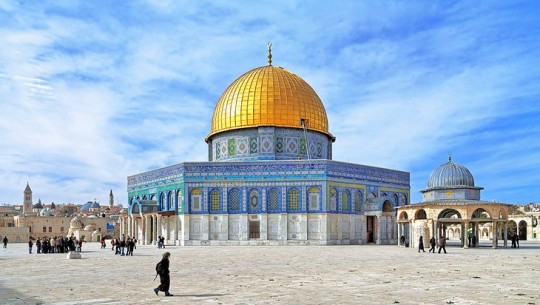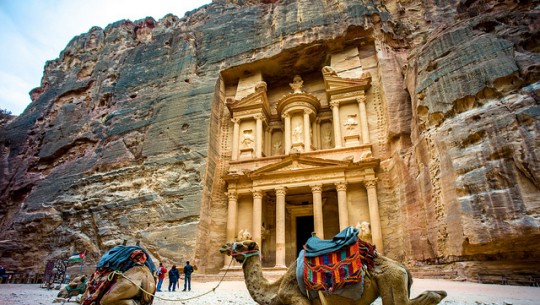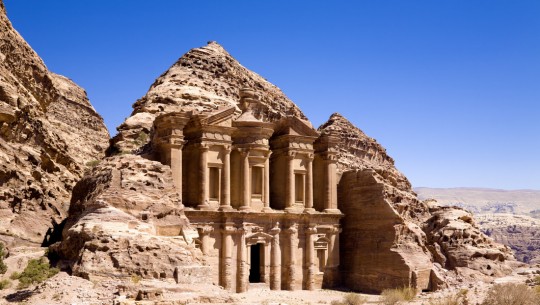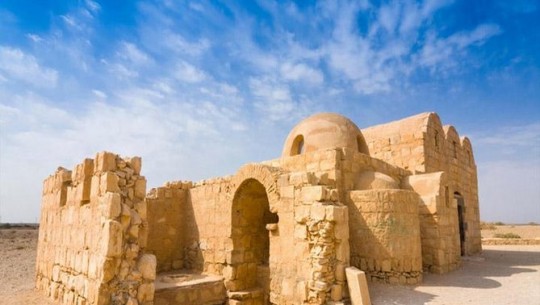 DAY 01: KLIA ASSEMBLE
Assemble at KLIA INTERNATIONAL AIRPORT (03 hours before departure), check in flight by AIR ARABIA for your flight to AMMAN - QUEEN ALIA INTERNATIONAL AIRPORT transit via (SHARJAH).
DAY 02: TRANSIT (SHARJAH) - ARRIVAL AMMAN (D)
Arrive Transit Destination (SHARJAH).
Arrival in AMMAN.
After your immigration and customs clearance, meet & greet with your Local Guide at the Exit Gate and proceed hotel.
Start our tour to Have a Panoramic City Tour of Amman City, the Capital of Jordan.
Then visit to the Down Town, Old Part of the City, Then Transfer to Amman Hotel for Dinner
Overnight in Amman.
DAY 03: JERICHO - MAQAM NABI MUSA (B/L/D)
After breakfast at hotel. Proceed to tour.
Breakfast , Transfer To Allenby Bridge and Cross Border.
Then Drive To Visit Jericho City , Jericho Is A Palestinian City Located Near The Jordan River In The West Bank. It Is Believed To Be One Of The Oldest Inhabited Cities In The World.
Lunch
Then We Drive To Visit Makam Nabi Musa
Drive to Jerusalem To Have A Short Visit In The City, Maghreb & Isha Prayer At Aqsa Mosque
Transfer to Jerusalem Hotel For Dinner & Overnight in Jerusalem .
DAY 04: JERUSALEM (B/L/D)
After breakfast at hotel. Proceed to tour.
We will have today a full day vsit to Jerusalem , The Old City This Area Constituted The Entire City Of Jerusalem. The Old City Is Home To Several Sites Of Key Religious Importance: The Dome of the Rock And Al-Aqsa Mosque
Will visit The Old Markets & Omar Mosque and Reset Of Day Will Be For Our Prayers At Aqsa Mosque
Then Back To The Hotel For Dinner & Overnight in Jerusalem .
DAY 05: HEBRON - BETHLEHEM (B/L/D)
After breakfast at the hotel, proceed to tour.
Full Day Visit To Bethlehem City That Is A Palestinian Town South Of Jerusalem In The West Bank.
The Biblical Birthplace Of Jesus, It's A Major Christian Pilgrimage Site. The Birth Is Marked By An Inlaid Silver Star In A Grotto Under The 6th-Century Church Of The Nativity, Which Shares Manger Square With The 15th-Century Church Of St. Catherine And The 1860 .
Drive Next To Hebron To Visit Prophet Ibrahim (Upon Him Be Peace) Mosque & Shrine ,
Back to Jerusalem Hotel for Dinner & Overnight .
DAY 06: MOUNT OF OLIVES 0 RAB'A ADAWEYAH - SOLIAMN FARIS (B/L/D)
After breakfast at hotel, proceed to tour.
Breakfast, Visit To Mount Of Olives Or Mount Olivet Is A Mountain Ridge East Of And Adjacent To Jerusalem's Old City.
It Is Named For The Olive Groves That Once Covered Its Slopes , Visit To Makam Rab'a Adaweyah, Prophet Daoud (Upon Him Be Peace), Soliman Alfarisi.
Then We Drive Back To Our Hotel In Jerusalem For Dinner & Overnight .
DAY 07: JAFA - TEL AVIV - MAHMOUDIYA MOSQUE (B/L/LD)
After breakfast at hotel, proceed to tour.
Then Drive To Visit Jaffa To Visit The City , Jaffa Rises To A Height Of 40 Metres (130 Feet) With A Broad View Of The Coastline. Hence It Had A Strategic Importance In Military History. The Accumulation Of Debris And Landfill Over The Centuries Made The Hill Even Higher. Archaeological Evidence Shows That Jaffa Was Inhabited Roughly 7,500 Years Bc ,
Visit to The Mahmoudiya Mosque is the largest and most significant mosque in Jaffa, now part of the larger city of Tel Aviv. It is composed of a complex of buildings arranged around two large courtyards and a third, smaller, courtyard. The buildings, gates, and courtyards were built at different stages throughout the 18th and 19th centuries while Southern Syria was under Ottoman rule ,
Drive Back to Jerusalem Hotel for Dinner & Overnight.
DAY 08: SEA OF GALILEE - SAHABI ABU OBAIDA (B/L/D)
After breakfast at hotel, proceed to tour.
Drive to Visit Tiberias Lake - Drive To Jordan Border , After Crossing The Border We Drive To Visit Makam Companion Abu Obaidah Amer Bin Jarah Was One Of Companions Of The Islamic Prophet Muhammad. He Remained Commander Of A Large Section Of The Rashidun Army During The Time Of The Rashid Caliph Umar And Was On The List Of Umar's Appointed Successors To The Caliphate.
Drive to Visit Makam Nabi Yousha Bin Noon
Then Drive To Amman Hotel Dinner & Overnight.
DAY 09: AMMAN DEPARTURE (B)
After breakfast at hotel
​Visit To The Cave Of The Seven Sleepers As-Hab Alkahef , The Cave In Which A Group Of Pious Youths (Equated With The Christian Legend Of The 'Sleepers Of Ephesus') Sought Refuge From A Tyrannical Pagan King And In Which Allah (Glorified And Exalted Is He) Caused Them To Sleep For 309 Years. Their Story Is Mentioned In The Holy Quran In Surah Kahf. The Cave Is Located In The Suburb Of Abu Alanda In Amman ,
We Continue To Visit The Lowest Point On Earth Laut Mati ( The Dead Sea ) Is A Salt Lake Whose Banks Are More Than 400m Below Sea Level, The Lowest Point On Dry Land. Its Famously Hypersaline Water Makes Floating Easy, And Its Mineral-Rich Black Mud Is Used For Therapeutic And Cosmetic Treatments At Area Resorts.
Drive To Visit Makam Prophet Shoayb (Upon Him Be Peace )
Transfer to Airport for flight back to Kuala Lumpur by flight AIR ARABIA.
DAY 10: KUALA LUMPUR ARRIVAL
Arrival in Kuala Lumpur International Airport. Arrive home with sweet memories and souvenirs.
Additional Infomation
No information to display at the moment, Please try again.
Terms & Conditions
IMPORTANT NOTES
Terms & Conditions
The above rates quoted are subject to change without prior notice.
Reservation will be made upon confirmation from your side.
Hotel room confirmation is subject to availability upon booking.
Tour fare deposit amount paid is non-refundable after booking.
Full payment must be made during promotion due date.
High season surcharges to be advise.
The itinerary is subject to change at the discretion of the land operator.
IBC Tours Corporation (Malaysia) SDN BHD and its agent reserve the right to change or alter the program and revise fares without prior notice due to unforeseen circumstances
Refund would not be entertained for unused services due to unforeseen circumstances (unused service is not refundable.
The Person who cannot pass the immigration in the International Airport , Tour Fare would be not refunded or compensated.
Validity of Passport has to be more than 6 months. Any issue with immigration fully bonded by customers.

IBC Tours Corporation (Malaysia) SDN BHD. acts only as your agent to provide you to service providers such as Airlines, Hotel, Ferry, Coaches, and others. We shall not in any circumstances be held liable for and will not accept responsibility or liability for the acts omissions, defaults on the past of these services provides and government change of regulations.
All packages are under Series Group Departures if the group are below of our 25 paxs & maximum 40 paxs, we will be informing our customers as our Company SOP 1 Month Before Departure. The customer might choose the optional as per below :
13.1.Postponed travelling
13.2.Refund Full Amount Paid
13.3.Change or Postponed to other destination

After receiving total amount paid only then further process such as Travel Insurance will be done 14 days before departure as it is a Series Tour.
Kind Reminder : Tour Escort from IBC Tours will be sent if the group is more than 25 pax below to that our representative guide will be receiving at the country's airport
Once payment received customers consider agree to the Terms & Conditions.
https://www.ibctours.com/traveldez/articles/?cat=terms-conditions
DEPOSIT & TOUR PAYMENTS
Booking should be made during promotion date with a deposit of RM 1000 per pax. Full payment to be advice by IBC STAFF once you received total Performa Invoice from IBC Tours Corporation (M) SDN BHD.
Special Turkey promotion comes with Free Hot Air Baloon Ride . In Pamukkale the event Hot Air Baloon Ride being canceled due to unfavourable weather conditions or any other reasons No refund will be entertained.
Booking will be released automatically if we do not receive any payment.
Please send the rooming list at least 01 Month before arrival.
Final Payment 03 Months before travelling.
BOOKING PROCEDURE :
Step 01 : Kindly sent us by Email (ibctrvl02@gmail.com) or Whatsapp (012-4931020 / 017-6969253) your passport copies or I/C
Step 02 : Please provide us full information as follows.
Name.
No of Adult.
No of Child.
Email Address.
Contact Number.
Confirmed Destinations.
Date of Travelling.
Step 03 : Forward us your Payment Slip ( RM 1000 Per Pax Deposit ) to IBC Official Account as follows
BANK DETAILS :
Bank Name : Maybank
Account Number : 5143 - 4765 - 8747
Account Name : IBC TOURS