Macedonia - Albania - Montenegro - Bosnia & Herzegovinia - Croatia
10 DAYS 07 NIGHTS BALKAN 5 COUNTRIES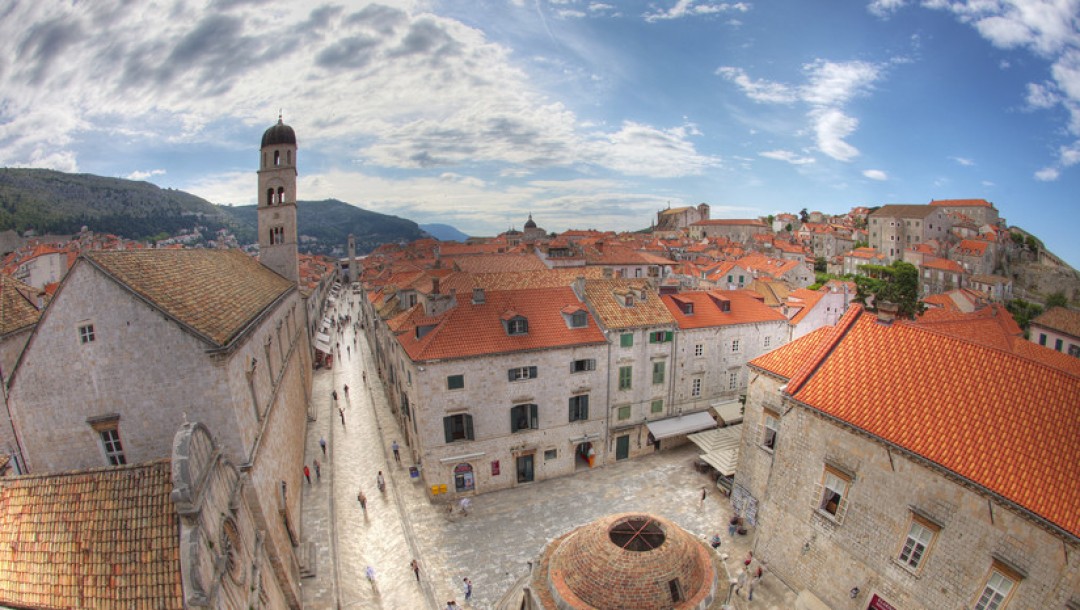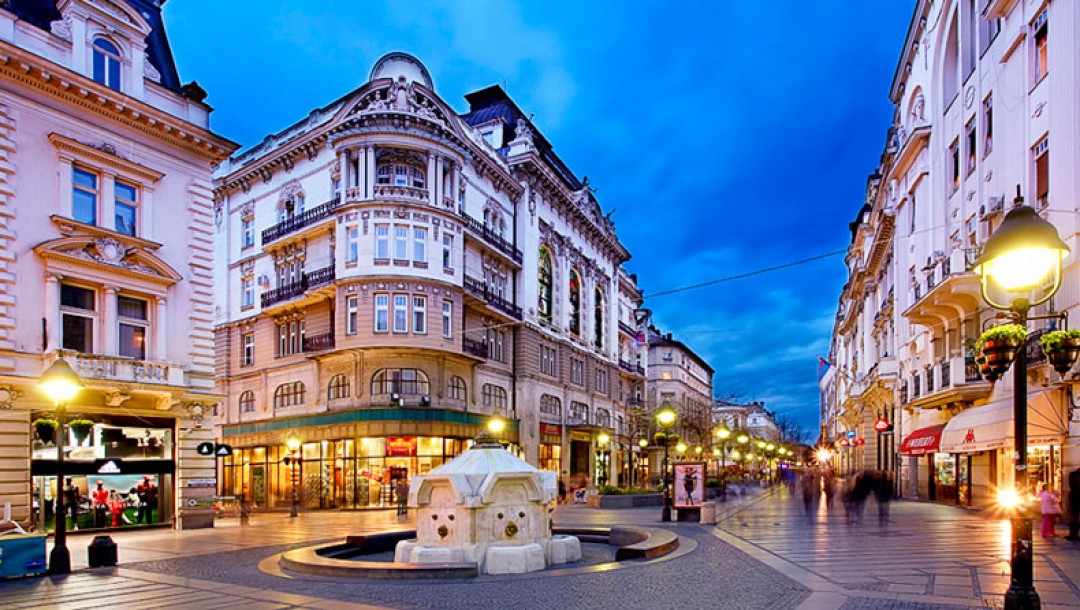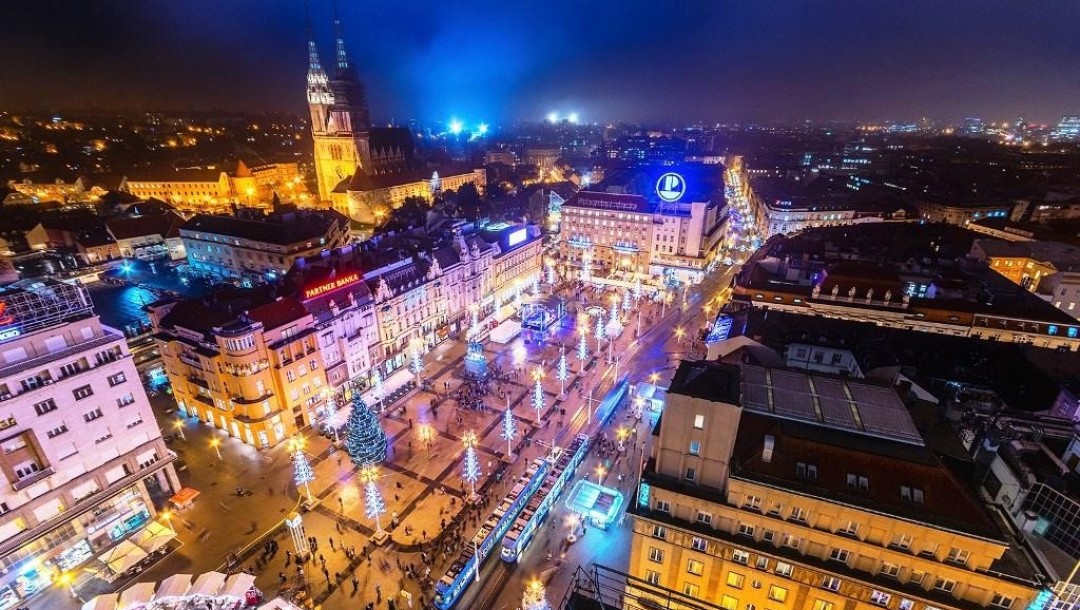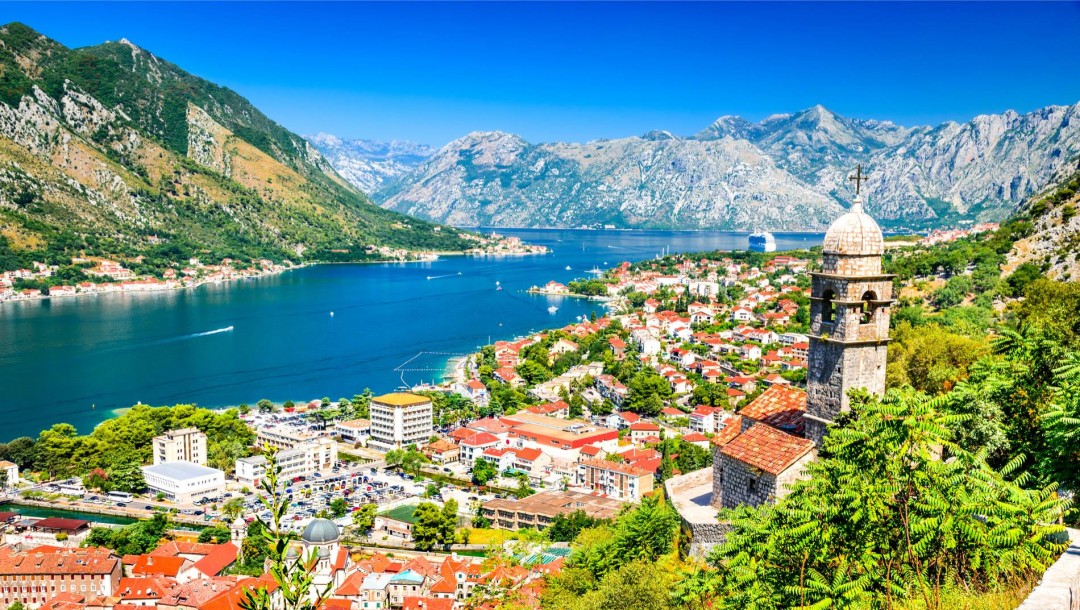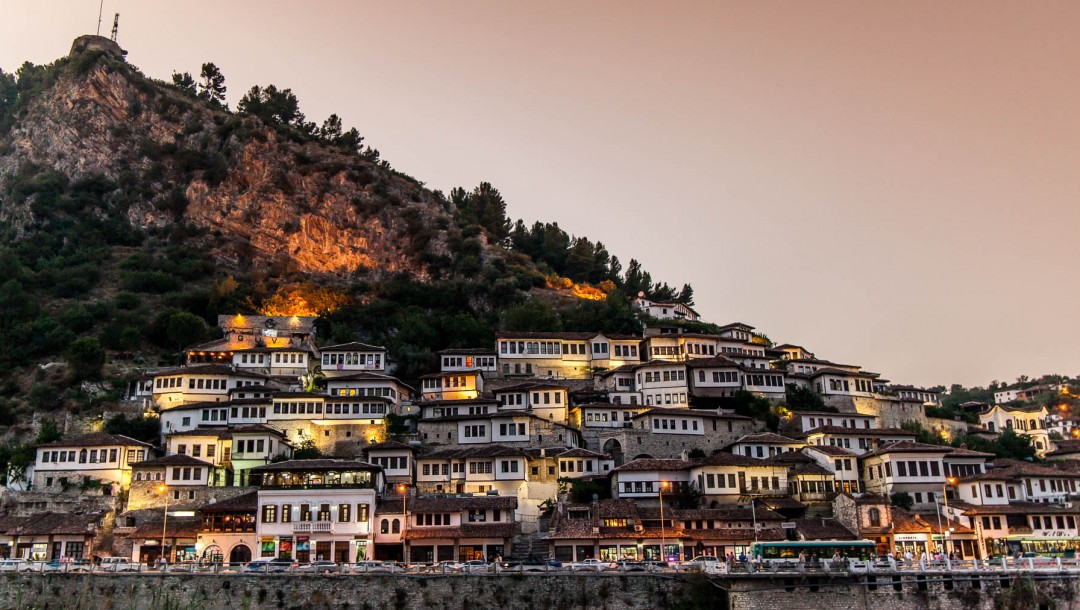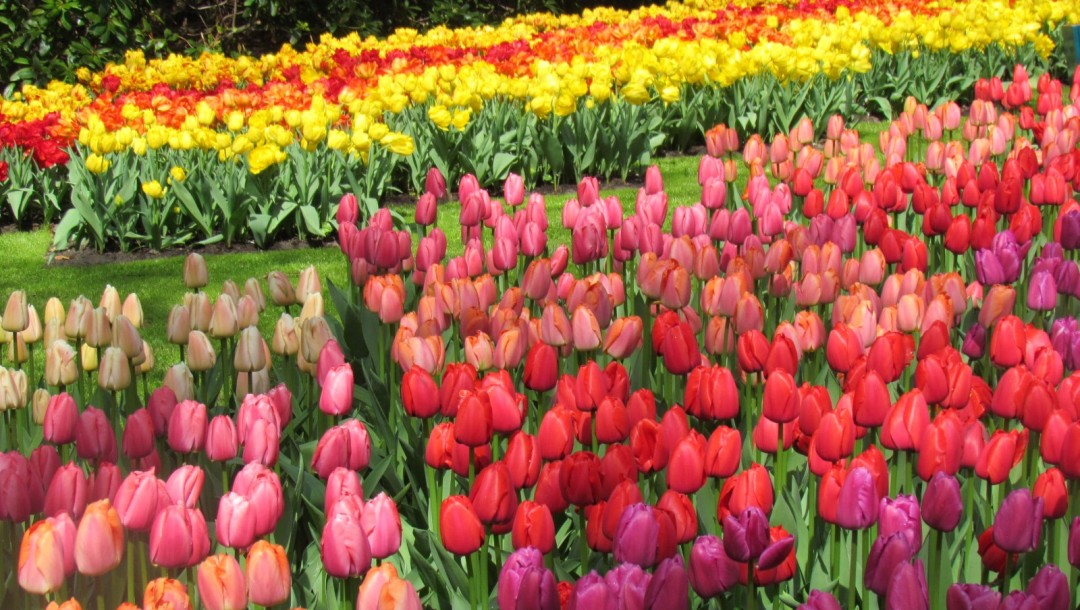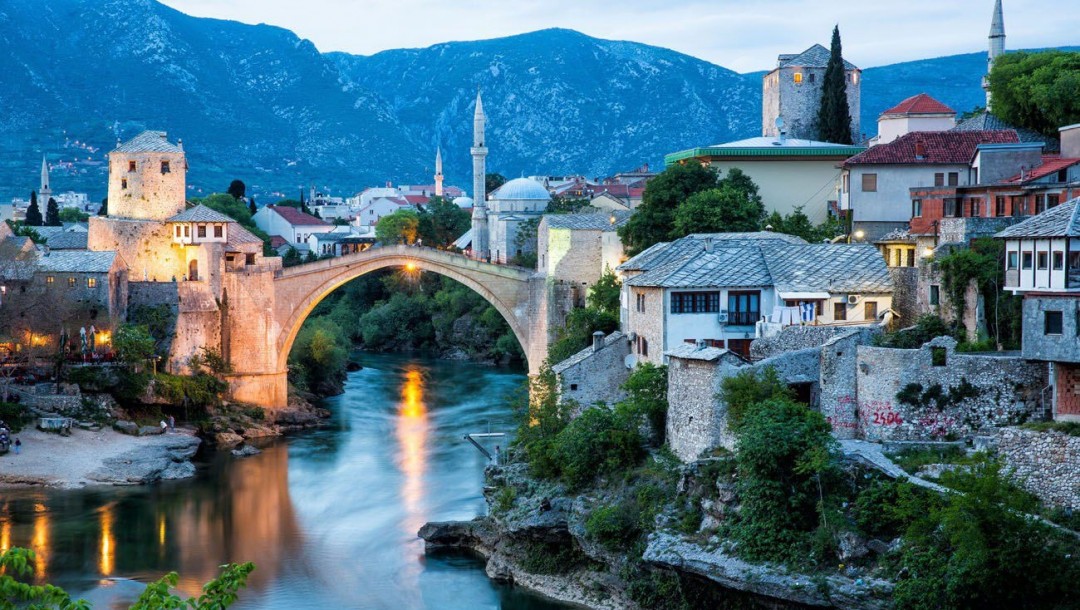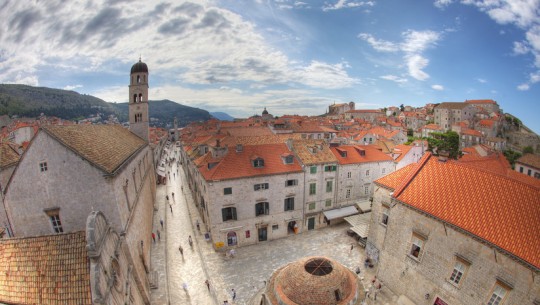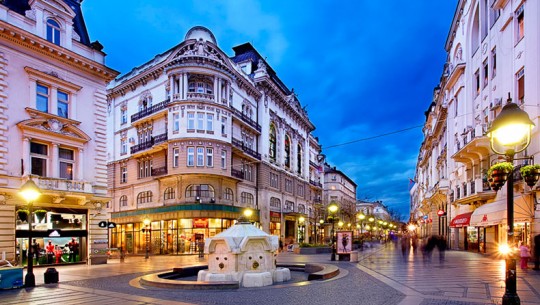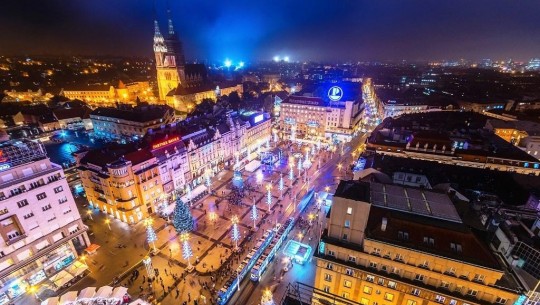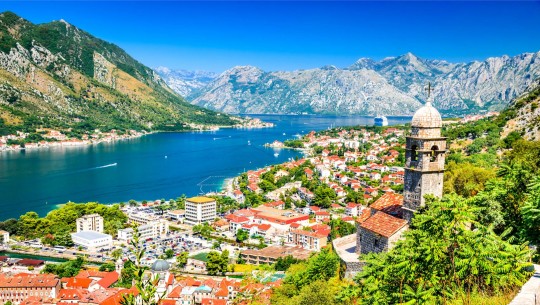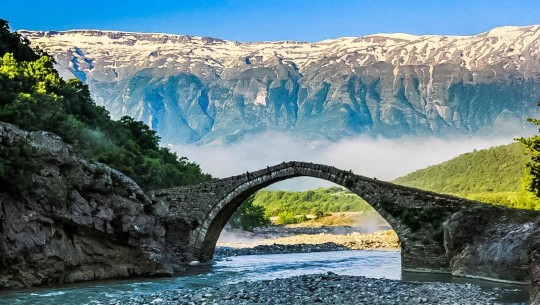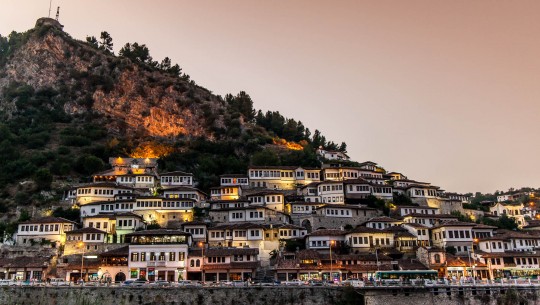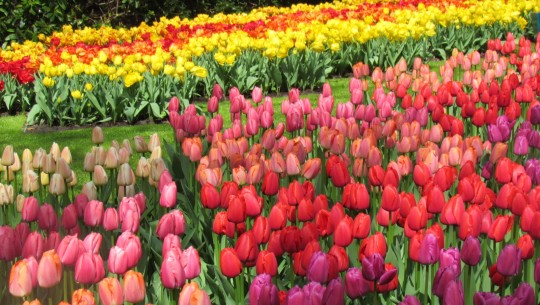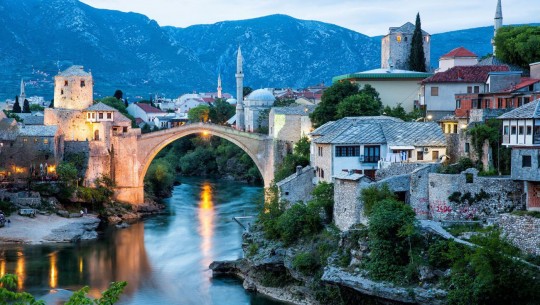 MACEDONIA - ALBANIA - MONTENEGRO - BOSNIA & HERZEGOVINIA - CROATIA
NO PCR REQUIRED!
ONLY 2 DOSE VACCINE
DAY 01: KLIA ASSEMBLE / TRANSIT (TBA)
Assemble at KLIA INTERNATIONAL AIRPORT (03 hours before departure), for your flight to SKOPJE INTERNATIONAL AIRPORT
DAY 02: TRANSIT (TBA) / ARRIVAL SKOPJE (L,D)
Arrive at Skope Airport , meet and greet with English speaking throughout guide. Proceed to Skopje city tour.
Sightseeing tour Kale Fortress, Stone Bridge, Macedonia Square, Alexander the Great Statue and Fountain, Feudal Tower, Clock Tower, Daut Pasha Hammam, Aqueduct, Kapan Han, Kurshumli Han, Old Bazaar, Mother Theresa Memorial House, Old Train Stations.
Visit Mustafa Pasha mosque from 15th century, Sultan Murat Mosque and the Isa Beg Mosque.
After lunch proceed to Matka Canyon. Matka Canyon is easily Macedonia's most distinguishable landmark and an artificial wonder that you simply must see to believe.
Dinner and overnight at hotel in Skopje.
DAY 03: SKOPJE / TETOVO (45 MIN 51.9 km) / OHRID (2 HOURS 08 MIN - 132.6 km) (B,L,D)
After breakfast at hotel. Proceed to Ohrid. Prepare to discover Ohrid-The Balkan Pearl abd the most seductive city in Macedonia. On our way to we will firstly visit Tetovo to see unique Painted Mosque from XV century.
Tour continues to Ohrid. After arrival enjoy lunch in halal certificated restaurant. After lunch. start with Ohrid sightseeing. Sightseeing of the Old Bazaar of Ohrid, Ali Pasha Mosque, Old Chinar Tree, Walking through the old town, Upper Gate, Fortress of Samoil, Ancient Theatre, Chruch of Saint Sophia, St.Jovan Kaneo and more historic monasteries, Chruch of Saints Clement and Panteleimon, Pearl Shop and Ohrid Square free time for shopping.
Dinner and overnight at hotel in Ohrid.
DAY 04 : OHRID / TIRANA (2 HOURS 38 MIN - 034.1 km) / SHKODER (2 HOURS 06 MIN - 102.5 km) (B,L,D)
After breakfast, we will visit the amazing st.Naum Monastery and the springs from Black Drim River! Later we weill cross the border to Albania and head our way to Tirana.
Upon arrival in Tirana have lunch in halal certificate restaurant. Start with panoramic tour from bus to see Skanderbeg Square, Skanderbeg Statue, Et'hem Bey Mosque and Clock Tower.
Continue to Shkoder and start with Shkoder city tour.
Sightseeing tour of old city of Skhoder, walking tour of old city of Shkoder Ohrid Square lead mosque built by Pasha Mehmet Bushati on the land ownes by the catholic chruch, Rozafa Castle, The Fatih Sultan Mehmet Mosque, Marubi National Museum of Photography.
Dinner and overnight at hotel in Shkoder.
DAY 05 : SHKODER / BUDVA (2 HOURS 12 MIN - 85.5 km) / KOTOR 30 MIN - 22.8 km (B,L,D)
After breakfast, proceed to Montenegro and visit Budva. On the way short photo stop at beautiful St. Stefan.
Sightseeing tour Budva, Land Gate, Ancient Necropolis, The Fortress, Njegosh's Street, Marina, Mediteranska Street, Ballerina and Morgen Beach.
Our next stop is the gorgeous little city Kotor.
Enjoy walking sightseeing Square of Arms, Besckuca Palace, Byzanti Palace, Prima Palace, St. Tryphon Palace, Martime Museum and North Gate.
Kotor Bay is a Natural and Culturo-Historical Region protected by UNESCO. Free time for lunch in a halal friendly restaurant.
After finishing we will proceed towards Dubrovnik area
Dinner and overnight at hotel in Dubrovnik
DAY 06 : DUBROVNIK / CROATIA-KAVICE-MOSTAR (2 HOURS 28 MIN - 139.6 km) ​ (B,L,D)
After breakfast at hotel. Today is the day for exploring amazing Pearl of the Adriatic-Dubrovnik.
Dubrovnik tour (Croatia) Capture moments during visits to the main attraction of Old Town Dubrovnik, City Walls: a world-renowned iconic symbol of the white stone beauty, therefore the main reason why Dubrovnik is now known as the Pearl of the Adriatic.
Stroll through this vibrant city and lookout for landmarks such as the Onofrio Fountain and Habor. Admire vibrant architecture of Rector's Palace: A harmonious Gothic and Renaissance palace with certain Baroque additions.
Continue to Mostar. The city with fascinating history, beautiful architecture and natural setting in a valley on Neretva river banks. Arrival and start with sightseeing. Visit Old bridge (UNESCO World heritage), Bey's Mosque, Oriental Bazar and Turkish house.
Dinner and overnight at hotel in Mostar
DAY 07 : MOSTAR-SARAJEVO / BOSNIA &HERZEGOVINIA​ (2 HOURS 16 MIN - 128.6 km) (B,L,D)
After breakfast from hotel proceed to Sarajevo.
Visit Vrelo Bosne (the source of the Bosna River, with lovely lakes full of fish and swans and small green islands) and the Museum Tunnel of Hope.
Lunch at local halal restaurant
Continue to Sarajevo city tour sightseeing of the Bascarsija, Numerous Mosque and Oriental Shops, Latin Bridge here assignation of Franz Ferdinand took place, Vjecnica, Town Hall.
Dinner and overnight at hotel in Sarajevo
DAY 08 : SARAJEVO / PLITVICE (5 HOURS 30 MIN - 331.3 km) / BIHAC (31 MIN - 20.1 km) / (B,L,D)
After breakfast we will proceed to Plitvice Lakes (Optional Entrance 50 EURO).
Lunch at local halal restaurant.
Get ready your cameras! it is time to take amazing pictures of the oldest, largest, and the most amazing national park in Croatia. After that we proceed to Bihac.
Dinner and overnight at hotel in Bihac.
DAY 09 : BIHAC / ZAGREB (2 HOURS 39 MIN - 157.7 km) (B)
After breakfast proceed to Zagreb
Start city tour shopping and sighseeing at Dolac Bazaar, St Mark Chruch, Lotrscak Tower, Ban Jelacic Square.
Next, transfer to Zagreb Airport for your flight back to Malaysia.
DAY 10 : ARRIVE MALAYSIA
Arrival in Kuala Lumpur International Airport . Arrive home with sweet memories and souvenirs from Balkan.
*Itinerary May be changed VICE VERSA * In Zagreb out Skopje or In Skopje out Zagreb
Additional Infomation
Optional : Cruise in Ohrid - 15 Euro
Hotel Name :
1) Panoramika Hotel, Skopje (4 Star) or similar
2) Aura Hotel, Ohrid (4 Star) or similar
3) Colosseo Hotel, Shkoder (4 Star) or similar
4) Bellevue Hotel, Trebinje (4 Star) or similar
5) Eden Hotel, Dubrovnik (4 Star) or similar
6) Hollywood Hotel, Sarajevo (4 Star) or similar
7) Panorama Hotel, Zagreb (4 Star) or similar
Terms & Conditions
IMPORTANT NOTES
IMPORTANT NOTES
Terms & Conditions
The above rates quoted are subject to change without prior notice.
Reservation will be made upon confirmation from your side.
Hotel room confirmation is subject to availability upon booking.
Tour fare deposit amount paid is non-refundable after booking.
Full payment must be made during promotion due date.
High season surcharges to be advise.
The itinerary is subject to change at the discretion of the land operator.
IBC Tours Corporation (Malaysia) SDN BHD and its agent reserve the right to change or alter the program and revise fares without prior notice due to unforeseen circumstances
Refund would not be entertained for unused services due to unforeseen circumstances (unused service is not refundable.
The Person who cannot pass the immigration in the International Airport , Tour Fare would be not refundable.
IBC Tours Corporation (Malaysia) SDN BHD. acts only as your agent to provide you to service providers such as Airlines, Hotel, Ferry, Coaches, and others. We shall not in any circumstances be held liable for and will not accept responsibility or liability for the acts omissions, defaults on the past of these services provides and government change of regulations.
All packages are under Series Group Departures if the group are below of our 25 paxs & maximum 40 paxs, we will be informing our customers as our Company SOP 1 Month Before Departure. The customer might choose the optional as per below :
13.1.Postponed travelling
13.2.Refund Full Amount Paid
13.3.Change or Postponed to other destination

After receiving total amount paid only then further process such as Travel Insurance will be done 14 days before departure as it is a Series Tour.
Kind Reminder : Tour Escort from IBC Tours will be sent if the group is more than 25 pax below to that our representative guide will be receiving at the country's airport
Once payment received customers consider agree to the Terms & Conditions.
https://www.ibctours.com/traveldez/articles/?cat=terms-conditions
DEPOSIT & TOUR PAYMENTS
DEPOSIT & TOUR PAYMENTS
Booking should be made during promotion date with a deposit of RM 1000 per pax. Full payment to be advice by IBC STAFF once you received total Performa Invoice from IBC Tours Corporation (M) SDN BHD.
Booking will be released automatically if we do not receive any payment.
Please send the rooming list at least 01 Month before arrival.
Final Payment 03 Months before travelling.
BOOKING PROCEDURE :
Step 01 : Kindly sent us by Email ( info@ibctours.com ) or Whatsapp ( 012-4931020 / 017-6969253 ) your passport copies or I/C
Step 02 : Please provide us full information as follows.
Name.
No of Adult.
No of Child.
Email Address.
Contact Number.
Confirmed Destinations.
Date of Travelling.
Step 03 : Forward us your Payment Slip ( RM 1000 Per Pax Deposit ) to IBC Official Account as follows
BANK DETAILS :
Bank Name : Maybank
Account Number : 5143 - 4765 - 8747
Account Name : IBC TOURS